In 2021, SDD UBIDS entered into a partnership agreement with the Western University of Canada under the Queen Elizabeth Scholars (QES) program to conduct joint research and education. As part of this collaboration, SDD UBIDS received support from the QES Advanced Scholars West Africa program to build the capacities of postdoctoral scholars to conduct research and scholarship in support of the United Nations Sustainable Development Goals (SDGs) under a training project titled "Achieving Research and Knowledge Translation Capacity for Climate Change Resilience, Food Security and Sustainable Livelihoods in West Africa". The training programme is funded by the International Development Research Centre (IDRC) and the QES II Advanced Scholars West Africa Program. It emphasises projects that inform progress on the UN's Sustainable Development Goals, with preference given to those that focus on, or clearly integrate, SDG 5 (gender equality).
The QES II Advanced Scholars West Africa Program is jointly implemented by the following universities:
Western University, Canada
University of Waterloo, Canada
Universitaire d'Abomey-Calavi, Benin
SD Dombo University of Business and Integrated Development Studies, Ghana
University of Liberia,
Ibadan University, Nigeria and
Cheikh Anta Diop University, Senegal
Selected QES Scholars
Following a Call for Scholars advertisement and a very competitive selection process, Dr. Ophelia Soliku and Dr. Frederick Dapilah were selected by the Queen Elizabeth Advanced Scholars Selection Committee of SDD UBIDS to benefit from the training programme. They will each be granted a 6-months research leave by SDD UBIDS and a postdoctoral scholarship grant of 25,000 CAD from Western University, Canada to implement their selected projects. Please read the Biosketches and project summaries of the selected QEScholars below.   
QEScholar Dr. Ophelia Soliku (September 2022 – February 2023)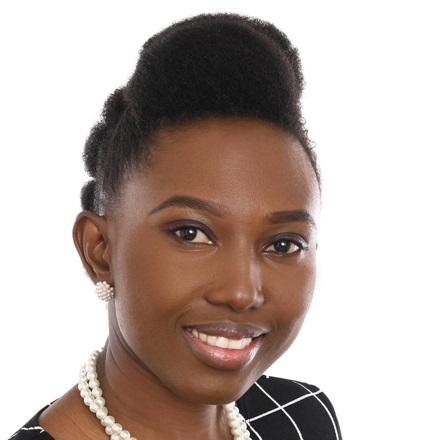 Dr. Ophelia Soliku is a Senior Lecturer in the Department of Community Development, Simon Diedong Dombo University of Business and Integrated Development Studies (SDD-UBIDS), Wa, Ghana. She holds a doctoral degree in Environmental Policy and Governance from the University of Freiburg, Germany. Dr. Soliku's research interests focus on the interrelationship between nature conservation, conservation conflicts and natural resources governance. Her current research focuses on the gender dimensions of climate change and livelihood adaptation among rural communities. She has participated in a number of national and international conferences and published in highly reputable journals in these areas, including Biodiversity Conservation, Forest Policy and Economics, Oryx and Society & Natural Resources. She has also worked on various research projects, including as Junior National Researcher, Where the Rain Falls Project: Climate change, food security and human migration, Ghana Case Study. In addition, she has been a consultant for a number of International Non-governmental organisations, including the Catholic Relief Services.
Project Summary
Title of the research project: Climate change and livelihood adaptation among rural communities surrounding the Mole National Park: Implications for sustainable livelihoods and biodiversity conservation
In this project, Dr Soliku aims to understand the differences in livelihood impacts and adaptation strategies arising from climate change on diverse social and economic groups, including farmers, hunters, women, migrants, and the youth in communities surrounding the Mole National Park (MNP), Ghana. The project will also assess how the differences in impacts and adaptation strategies affect food security, sustainable livelihoods and conservation efforts in the study areas. This research project will employ a combination of qualitative methods, including focus group discussions with farmers, hunters, women, migrants and the youth from the study communities, as well as in-depth interviews with local chiefs, earth priests, women leaders, MNP park managers and officials from the district and regional directorate of the Ministry of Food and Agriculture among others. Participatory Research Appraisal (PRA) techniques, including Resource Mapping, Resource Ranking, Ranking of Coping Strategies, Livelihood Risk Ranking, Seasonal Calendar and Mobility Mapping, will also be conducted with farmers, hunters, women, migrants, and the youth in the selected communities to understand the livelihood impacts experienced as well as the adaptation strategies employed by the various groups due to climate change.
QEScholar Dr. Frederick Dapilah (April – June 2023)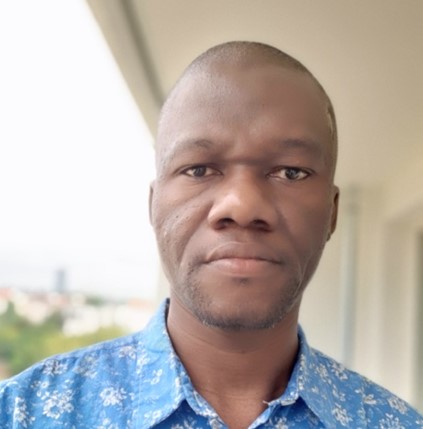 Dr. Frederick Dapilah is a Senior Lecturer in the Department of Community Development, Simon Diedong Dombo University of Business and Integrated Development Studies, Wa-Ghana. He obtained his doctorate in Geography from Humboldt University, Berlin-Germany, in 2020 with a dissertation entitled "Climate change adaptation in the Global South: navigating complexity to build adaptive capacity and resilience to climate change in Northern Ghana". Frederick's research is at the intersection of human-environment relations, focusing on human dimensions of vulnerability, adaptation and resilience in the context of climate change and how these open up for exploration of efforts to achieve the Sustainable Development Goals and the Paris Agreement. He is a postdoctoral fellow of the Climate Change Research in Africa programme (ClimapAfrica) and the NDC Financing Fellowship Programme (NDC-FFP). In addition, he is an editorial board member of SN Social Science journal and works as a guest editor for the journal Regional Environmental Change.
Summary of project
Title: Gender and climate change in resource-scarce settings in Ghana: An intersectionality approach
Despite intensified efforts over the years, both in science and policy, numerous indicators of social and biophysical vulnerability to climate change with negative consequences on resource-dependent livelihoods continue to increase exponentially in Sub-Sahara Africa (SSA). It is widely recognised that multiple determinants, including entrenched social structures, create power relations that shape gender-differentiated and contexts-specific vulnerabilities and adaptive responses to climate change. However, questions regarding how such determinants are gendered and mediated by social, cultural, institutional and economic structures and processes are still largely under-explored in SSA. Drawing on the intersectionality lens and qualitative case study approaches, this research project aims to explore how gender interacts with cultural, social and economic factors in shaping vulnerability and adaptive response to climate change in two locations in Ghana. The study is guided by three main research questions: (i) are there gender differences in climate change perceptions and impacts in Ghana? (ii) which forms of gender roles and responsibilities reinforce systemic inequities and vulnerability to climate change? (ii) to what extent do adaptation responses address gender-specific inequities and adaptive capacities? It is expected that the results of this project will help articulate the root causes of gender-specific inequities and vulnerabilities and advance knowledge for policy-making on how to address them at the local scale. It will also provide empirical evidence and advance the knowledge of researchers, practitioners and decision-makers on how to design and implement equitable adaptation responses that meet gender-specific needs and for the achievement of the Sustainable Development Goal five(5).