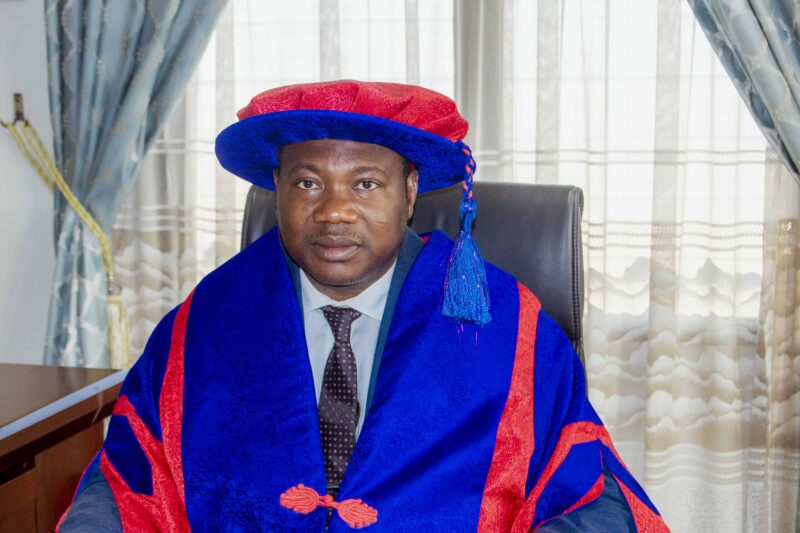 Kaleo, (UW/R), June 19, GNA -Professor Emmanuel Derbile has encouraged the management of the St. Basilide's Technical Institute (SBTI) to consider Artificial Intelligence (AI) in their training to make products of the Institute relevant in the fast-changing technological world.
"In the context of globalisation, it is important to begin to pay attention to evolutions in digitisation and computer-based applications and artificial intelligence in training so that your products can be relevant in and to the future world that is changing so fast", Prof. Derbile, the Pro-Vice Chancellor of the SD Dombo University of Business and Integrated Development Studies (SDD-UBIDS), said.
Prof. Derbile said this in Kaleo during the climax of the Golden Jubilee celebration of the SBTI where he spoke on the theme: "Harnessing Technical/Vocational Skills for the Holistic Development of the Ghanaian Child".
He acknowledged that aligning the training in the Institute to the emerging technical evolution would require some capacity building, but that it needed visioning and strategic steps to get it done.
"If the St. Basilide's Technical Institute is to sustain and provide holistic relevant education for its students, it must be dynamic and responsive to the global and national trends", he explained.
He commended the founders of the school's John Van Winden, Henry Schurs (Borgais) and Jos Van Dinther for their visionary leadership which had impacted and continued to impact the lives of many people in the country.
Prof Derbile said: The skills training you provided (to the students) has given them hope in life and a reason to look to a better future.
Mr Anthony Sumah, the Member of Parliament for the Nadowli-Kaleo Constituency, commended the school for the feat it had chalked and pledged his support for the Institute by donating GHȻ10,000.00 to the school.
He stressed the importance of providing employable skills to the younger generation through technical and vocational training and skills development.
In a speech read on her behalf, Madam Mawusi Nudekor Awity, the Director General for Technical and Vocational Education and Training (TVET), observed that TVET was fundamental in providing the learners with the requisite and unique skills not only for their personal development but for the socio-economic growth of the country.
"We must ensure that our learners are equipped with the tools to navigate the challenges of the modern world while staying true to their cultural heritage and values.
"Looking ahead, we must persist to adapt and innovate to meet the evolving needs of our learners and the demands of the ever-changing world.
We must adopt emerging technologies, advance creativity, and entrepreneurship, and provide prospects for lifelong learning", she explained.
The SBTI offers programmes in Electrical Engineering Technology, Building and Construction Technology, Fashion and Design Technology, Wood Construction Technology, Welding and Fabrication Technology and Solar Engineering.
Source: https://gna.org.gh/